Saint Bios

2010. Year of the Saint.
Carl Johnson (Owner/Creative) started Saint Creative in 2010. Saint was forged out of necessity, being birthed in one of the most challenging and devastated economic seasons in recent memory. The good news is that Saint Creative calls Detroit home, and Detroit is full of resilient people.
Carl and the Saint Creative team bring years of combined experience in marketing, design and advertising to the table. Clients–both present and future–you are safe with us. We've got a great track record. We are acting on a dream to be significant, to help play a small part in the much-needed reinvention of Detroit (which is happening), and to celebrate and champion good design. Will you join us? So far it's been a wild ride, a rich and rewarding experience.
Carl is a graduate of the College for Creative Studies. He has been working in the design field around Detroit for the past 14 years (but who's counting), strengthening his design skills and creative instincts. His primary strengths lie in graphic design, art direction, branding, ideation and overall creative solutions. In 2002, he started Visionary Clothing Company, a small clothing line wishing to spur on individuality. More recently, in 2008, he launched an online magazine called Greater Than. Greater Than is a celebration of music, arts and culture –  packed with artist interviews, reviews, essays, poetry and more. Carl enjoys coffee, conversation, poetry and his immense record collection. He has a young and budding family, complete with two unique kids. He strives to live an inspired and intentional life.
Canonized Creative Saints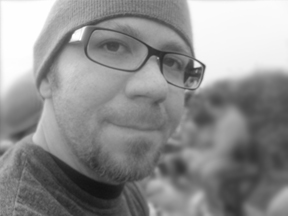 Justin Goodreau
Graphic Designer
Justin's passion for art and computers led him into graphic design. He loves a minimalist approach and designing logos are his favorite. He likes to explore many directions with a design to see what works. He is expanding into web development to diversify his design palate. Justin loves to read, draw, and build Legos with his son. Being a family man with a wife and son helps him to be more creative and see the design and life in anything.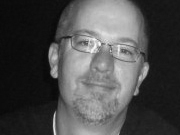 Robert Goodfellow
Web / Graphic Designer
Rob is a unique cat. His professional passion is creating graphics and websites for clients. He likes solving business problems and making new things.  When he is not creating things on the computer he is a passionate outdoorsman. Fishing, hiking and hunting are always on the to-do list, much to the dismay of his wife. A lot of Rob's inspiration and creativity are often a result of quiet reflection during his time outdoors. Rob and Carl have collaborated for many years and have a great working relationship.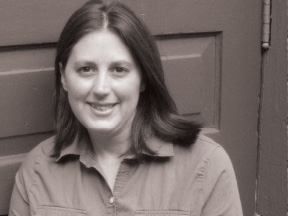 Sarah Kennedy
Graphic Designer
Sarah graduated from Kendall College of Art and Design in 2002. Her favorite things to design are brochures and menus, which rely on her strengths in page layout, type, photography and most of all, color. Her love for color stems from traveling and her obsession with the ocean. She loves scuba diving, snorkeling and tending to her mini reef tank at home. In addition to her underwater friends, she has dogs, cats, a lizard and a husband who helps with them all. She believes that if you work hard you can have everything you need and more.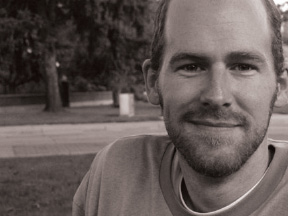 Joe Wells
Video Editor / Multimedia Designer
Joe likes building stuff with pixels.  He is happiest editing video.  Joe likes to tell great stories and help great organizations communicate.  Carl and Joe have been friends since the acne years of junior high.  They even worked at the same creative company for a few years.  Today, they collaborate on all sorts of projects, trying to push each other to be better.